INTERNATIONAL ACTIVITY
To the attention of PhD and students!

ISMA invite you to join scientific and pedagogic internship on the topic «Quality improvement in medical education of Ukraine and EU»!
For more information go to https://cuesc.org.ua/en/announcement/internship-on-medical-sciences/
In 2021, KhIMU takes part in the International rating «IAAR Eurasian University Ranking» (IAAR EUR).
The international rating is aimed at a comprehensive assessment of the quality of the activities of higher education institutions and takes into account the international methodological standards for constructing the IREG ranking (Observatory on Academic Ranking and Excellence and standards for conducting empirical research.
More information about the rating agency's activities by the link https ://iaar.agency/rating
THE LARGEST MEDICAL EXHIBITION IN UKRAINE, ALSO THE INTERNATIONAL MEDICAL CONGRESS AND THE INTERNATIONAL CONGRESS ON LABORATORY MEDICINE INVITES MEDICAL SPECIALISTS TO PARTICIPATE!
DATE: MAY 25-27 2021
MORE INFORMATION BY THE LINK HTTP://MEDFORUM.IN.UA/
ATTENTION TO THE STUDENTS!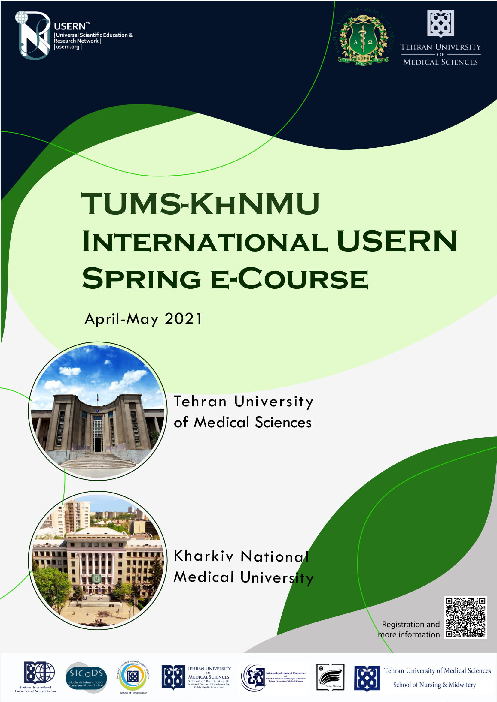 Kharkiv National Medical University in cooperation with Tehran University of Medical Sciences and Universal Scientific Education and Research Network (USERN) invite you to join the free spring online intensive marathon, which will be held from 12/04/2021 to 12/05/2021, in the following areas:


Medicine (April,12-14)
Day of the History of Medicine (April,15)
Physical rehabilitation (April, 19-20)
Nursing (April, 21-22)
Primary immunodeficiency diseases (April, 26-29)
Public health (May, 5-6)
Dentistry (May, 11-12)
(!) Deadline for registration: March 15, 2021.
During the event, you will have the opportunity to choose one, several or all areas and listen to lectures from lecturers of international removal from leading universities: Ukraine, Iran, Great Britain, USA, Germany, Poland, Bulgaria, etc. In addition, students have the opportunity to submit abstracts and present their work in both poster and oral presentation. Based on the materials of the intensive marathon, a collection of abstracts will be published.
All participants - lecturers and students - will receive an appropriate international certificate of participation.
Lectures will be held from 12:00 to 14:00.
Platform: ZOOM. A link to ZOOM will be added later.
Language: English.
Pre-registration
link
To the attention of students and PhD!

Registration is open for the 12th Targeting Mitochondria Congress for October 27-29, 2021.

During three days, many oral and poster communications will be presented and will cover:

Recent Advances on Mitochondrial Dysfunctions and Dynamics in Chronic Diseases
Mitochondria Dysfunction in COVID-19 pathogenesis
Mitochondria and Strategic Role in Intracellular Communication : Targeting mtDNA–Containing Exosomes
The Challenge of Qualitative and Quantitative Assessment of Mitochondrial Function in vitro and in vivo
Strategies to Target Mitochondria: Clinical Trials and Potential Mitochondria-based Therapies
For more information and registration, go to the official website of the World Mitochondria Society
www.targeting-mitochondria.com
DEAR STUDENTS, PLEASE NOTE THE OPPORTUNITIES THAT ESN OPENS FOR YOU!

ESN Kyiv is a non-profit organization, a local section of the international organization Erasmus Student Network. Their main goal is to represent exchange students and promote the Erasmus+ program in Ukraine.

ESN Kyiv works on a volunteer basis on the principle of "Students helping students". Currently, more than 40 volunteers work closely with Erasmus students to make their exchange experience brighter.


The section helps Erasmus students in Kyiv by:

organising events where they bring international and local students together
providing buddies for exchange students
representing Erasmus students on all levels If you decided to do an Erasmus exchange in Kyiv, do not hesitate to reach out to ESN Kyiv.
Erasmus Student Network Kyiv
Facebook
Instagram
Telegram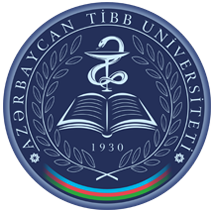 PIHE KhIMU has signed a Memorandum of Understanding with Azerbaijan Medical University, which is the largest scientific and medical center in Azerbaijan.

This MoU opens scientific, academic and pedagogical prospects. We are confident in fruitful cooperation and development of common international projects!

The rector of the PIHE"Kharkiv International Medical University" and the President of the "Network for quality education in Eurasia" signed an agreement fort the cooperation in education sphere. The main goal is cooperation in the field of quality assurance, implementation of joint educational projects and entry into the international network for quality education in the Eurasian region.
The Acting Vice-Rector of PIHE Kharkiv International Medical University Zhanna Davydova held the meeting the chairman and founder of the Cormack Consultancy Group (CCG) Charles Cormack, during which promising areas for further effective mutually beneficial partnership with universities in the USA and Great Britain.
Multilateral international cooperation is one of the most important strategic directions of KhIMU development. The basis for the implementation of the goals of international activities is the "Strategy of internationalization of Kharkiv International Medical University for 2020-2025", which is designed to continuously improve the quality of education, consolidating the academic position of the University at the international level.
MAIN DIRECTIONS OF KhIMU INTERNATIONAL ACTIVITY
Educational services for foreign students
Participation in international programs, forums, seminars, symposia
Participation in international internships
Membership in international professional associations
Interaction with foreign organizations, educational institutions, embassies of other countries for the organization of joint activities
Organization and holding of international conferences, symposia for exchange of scientific and academic experience
Invitation of foreign teachers to conduct cycles of training in a particular area
Organization of foreign business trips to improve the skills of teachers, students, employees of the University
DATA ON INTERNSHIP ABROAD
DATA ON THE MEMBERSHIP OF KhIMU EMPLOYEES IN INTERNATIONAL SCIENTIFIC AND PROFESSIONAL ASSOCIATIONS
DATA ON PARTICIPATION IN FOREIGN FORUMS